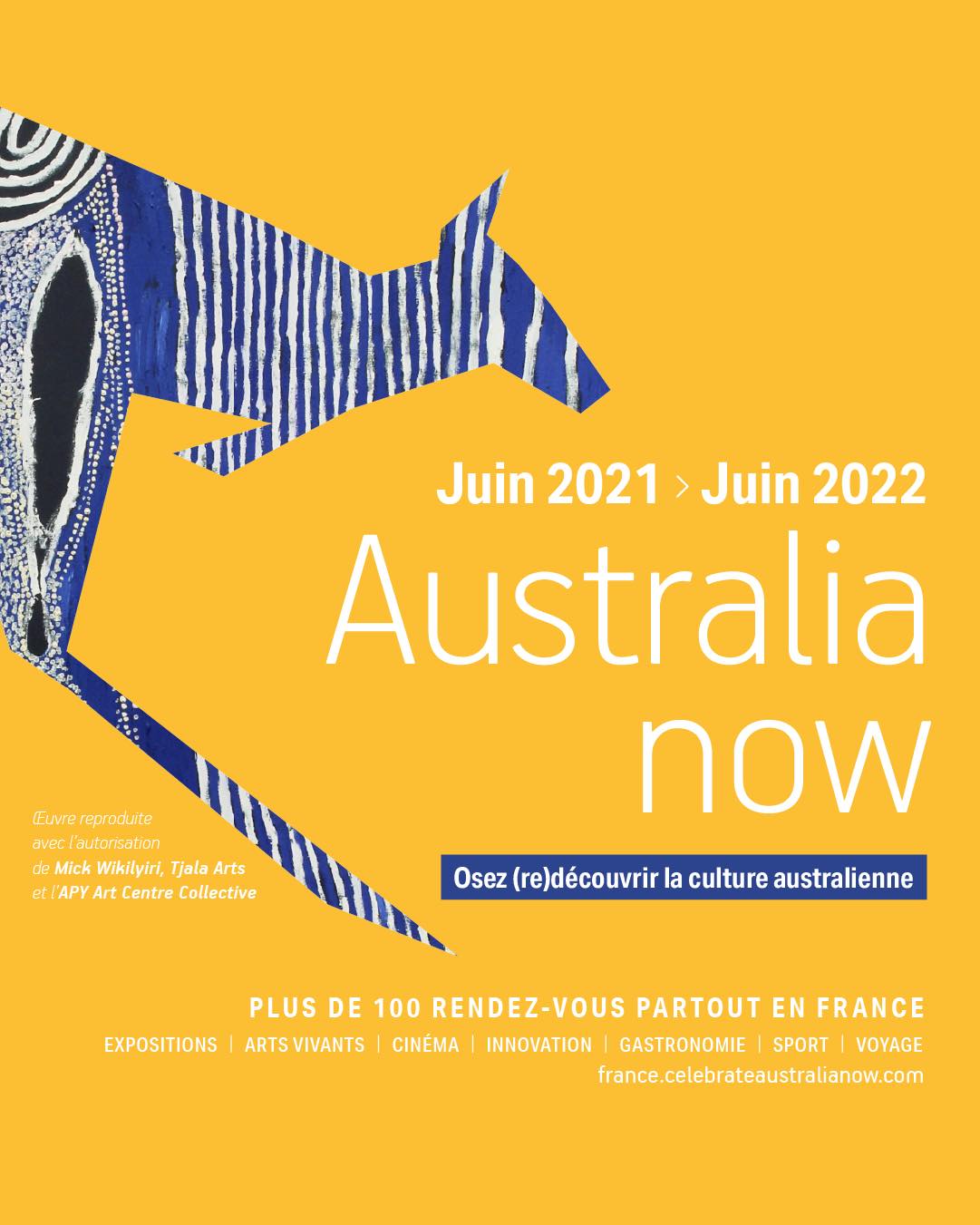 Australia now is an initiative of the Australian Government celebrating Australia's creative excellence, diversity and innovation.
Each year, the program is delivered in a country or region of strategic significance. From June 2021, France is being dared to (re)discover Australia. The program demonstrates how contemporary Australia draws on their strong Indigenous culture and multicultural heritage, while promoting Australia as a key destination.
Australia now is a celebration of events bringing France and Australia together.
Australia now features a program with over 100 events, including exhibitions, cinema, gastronomy, sport and travel. The program takes place in France's pre-eminent cultural venues in Paris, complemented by projects and collaborations in locations across France, including Normandy and Provence.
The program for Australia now 2021-2021 in France includes the following Aboriginal art exhibitions:
Weaving Culture, Contemporary Aboriginal Art Textiles
Dates: 3 June – 3 July 2021
Location: Le Showroom Galerie 7, LYON
GULARRI. Waterscapes from Northern Australia
Dates: 22 June – 26 September 2021
Location: Musée du quai Branly – Jacques Chirac, PARIS
Jarracharra: dry season wind
Dates: 26 June – 29 August 2021
Location: L'Abbaye du Vœu, Cherbourg-en-Cotentin
A highlight of Australia now is Le Havre: Escale Australienne (Australian stopover).
From June 5 to November 7 2021, the City of Le Havre immerses itself in Australian life and culture with the event Le Havre, Australian stopover: a rich and varied program to discover this island-continent and its particular links with the city of Le Havre.
As part of the Le Havre: Australian stopover event, are the following exhibitions featuring Indigenous Australian artists:
Australia, beyond the Dream
Dates: 5 June – 7 November 2021
Location: Musées d'Art et d'Histoire, Le Havre
Australia – Le Havre. The intimacy of a link (1801-2021)
Dates: 5 June – 7 November 2021
Location: Muséum d'histoire naturelle, Le Havre
Land Drawing – Drawing of the Land
Dates : 3 July – 3 September 2021
Location: Les Jardins Suspendus, Le Havre
Painting Now – Peindre aujourd'hui en terres aborigènes
Dates: 10 July – 19 September 2021
Location: Les Archives, Le Havre