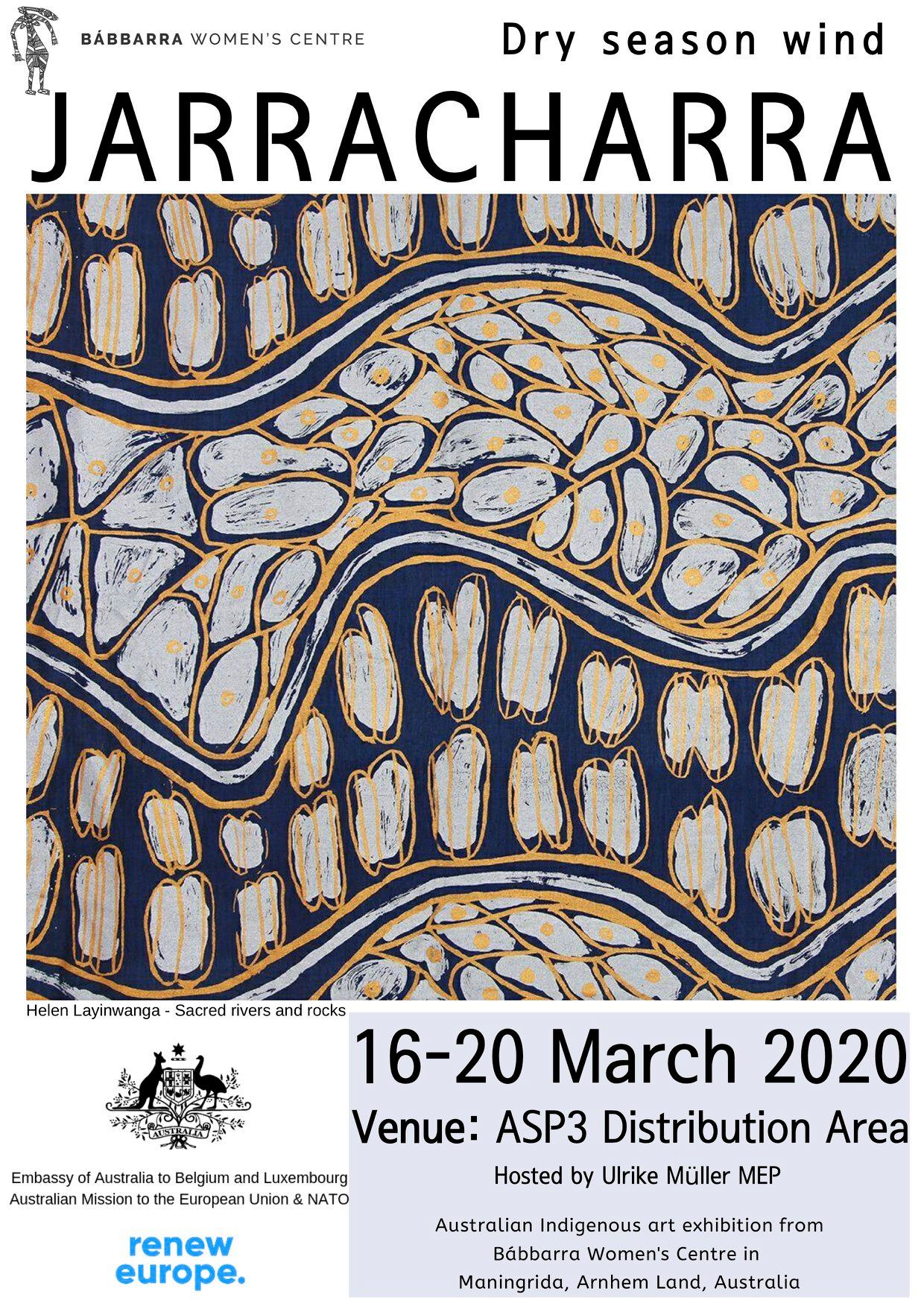 The exhibition Jarracharra: dry season wind / Les vents de la saison sèche by Babbarra Women's Centre is travelling from Paris to the European Parliament in Brussels, Belgium. The European Parliament is where all of Europe's leaders come together to govern, and they will do so among the stories and messages from the remote community women of Arnhem Land.
The European Parliament is hosting Jarracharra from 16 – 20 March, and in addition there is a special event for International Women's Day on 8 March.
The exhibition has a few extra exciting stops before it returns to Australia, so stay tuned.
SOURCE: Babbarra Women's Centre.