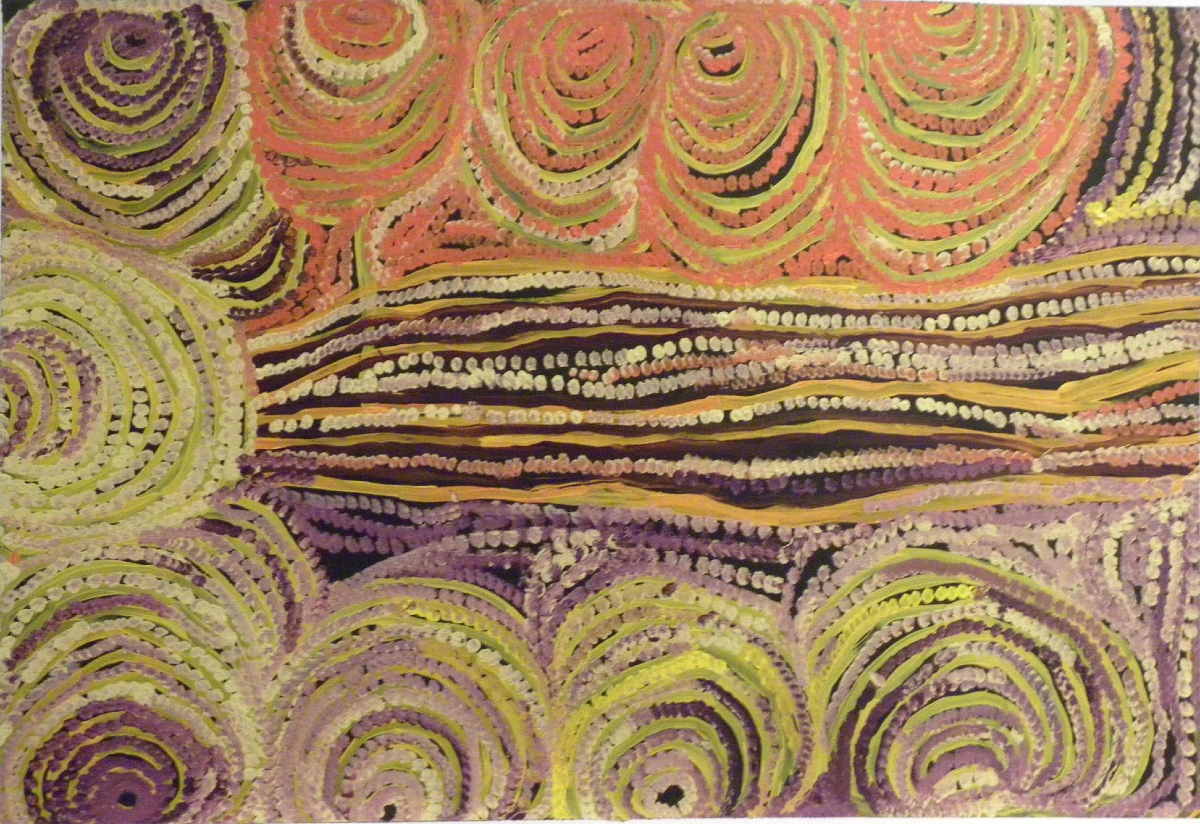 Nyarrapyi Giles – Warmurunngu, 2010
101 x 69 cm
Acrylic on canvas
Ref. 10154
Not available for acquisition
PROVENANCE:
Tjarlirli Arts (official art centre), Tjukurla, WA.
IDAIA – International Development for Australian Indigenous Art
Acquired by the Australian Aboriginal Art Museum "La grange", Motiers, Switzerland.
DESCRIPTION:
The painting depicts a site called Warmurunngu where the people collect Kaarku, (coloured ochres) used in Inma (ceremonies). When the colours are excavated the spirits of the Karlaya (emus) are released like a Warlpa (wind) and take physical form. There are many Karlaya in the area. The centre of the concentric circles shows where the Karlaya stopped to drink Kapi (water) in the Tjukurpa (dreaming) time.