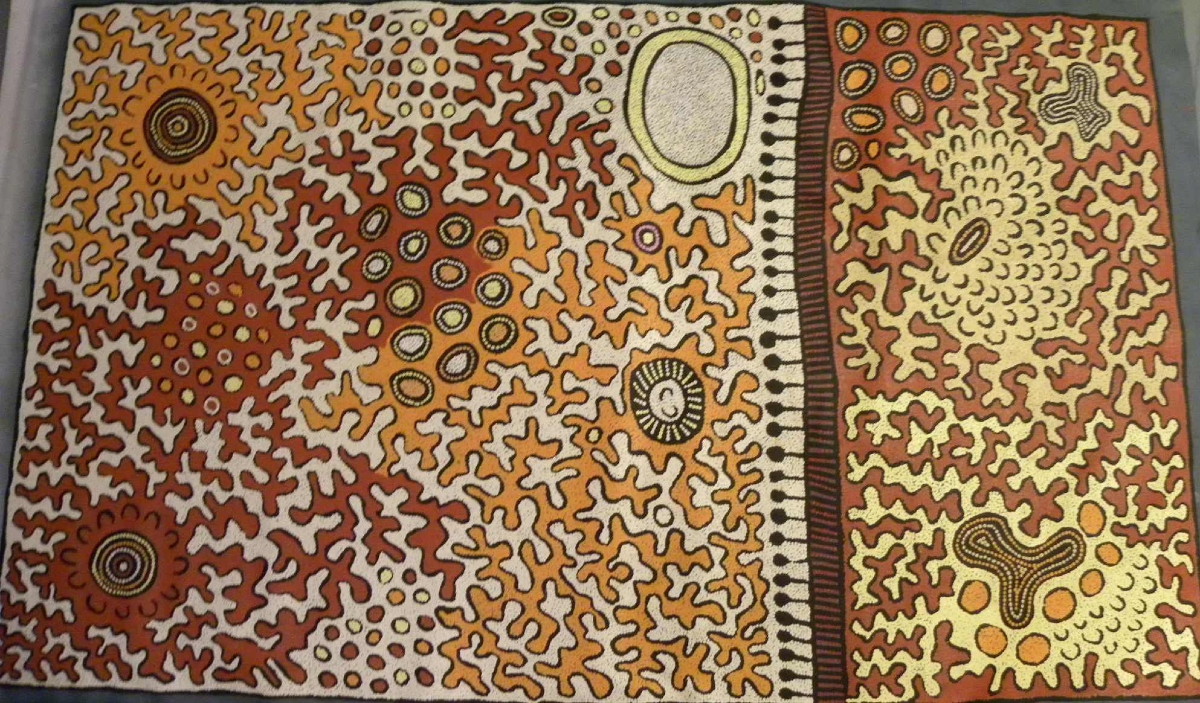 Lydia and Marlene Young – Minyma Tjuta – Lake Hopkins, 2010
228 x 138 cm
Acrylic on canvas
Ref. 10123a
Not available for acquisition
PROVENANCE:
Tjarlirli Arts (official art centre), Tjukurla, WA
IDAIA – International Development for Australian Indigenous Art
Acquired by the Australian Aboriginal Art Museum "La grange", Motiers, Switzerland.
DESCRIPTION:
Lake Hopkins, the salt lake just north of Tjukurla Community is a traditional site for women's ceremony, a time for the transference of knowledge through generations. This painting was completed at the lake by several of the Tjukurla women, young and old. The painting describes journeys travelled by ancestors, and details the ceremonial artefacts such as nampa (skirt made of hair), puturru (dancing stick) and manguri (ring made of hair used to balance bowls on the head when walking). Also described are campsites, women sitting down with wanna (digging stick), wira (wooden bowls) and tali (sandhills).