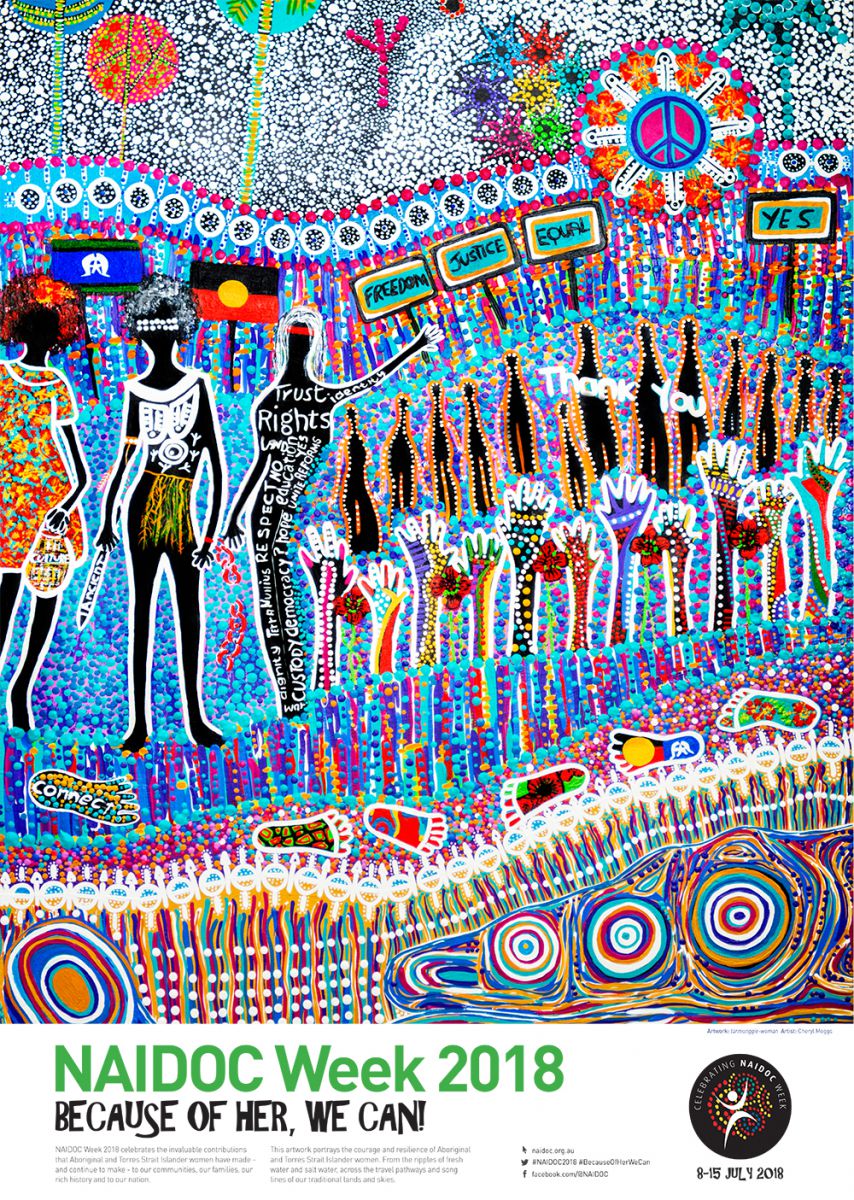 Under the theme – Because of Her, We Can! – NAIDOC Week 2018 will be held nationally in Australia from Sunday 8 July and continue through to Sunday 15 July.
This year's theme celebrates the invaluable contributions that Aboriginal and Torres Strait Islander women have made – and continue to make – to our communities, our families, our rich history and to our nation.
The beautiful 2018 National NAIDOC Poster was designed by Cheryl Moggs, a Bigambul woman from Goondiwindi. Cheryl drew on the history, courage and resilience of Aboriginal and Torres Strait Islander women to educate others. The artwork (tarmunggie – Woman) has three overlaying images, connecting dreamtime, culture and knowledge.
To celebrate NAIDOC Week 2018, IDAIA is running a special guided visit of the Ngaldjorlhbo | Mother of Everything | Mère de Toute Création exhibition in Paris:
NAIDOC Week 2018 Guided Visit
Saturday 7 July, 14h30
By IDAIA Curatorial Assistant Alison Postma (in English)
8 Passage du Grand Cerf, 75002, Paris
Free – Limited places – Register at info@idaia.fr
To read about NAIDOC Week and the Ngaldjorlhbo exhibition, please click here.